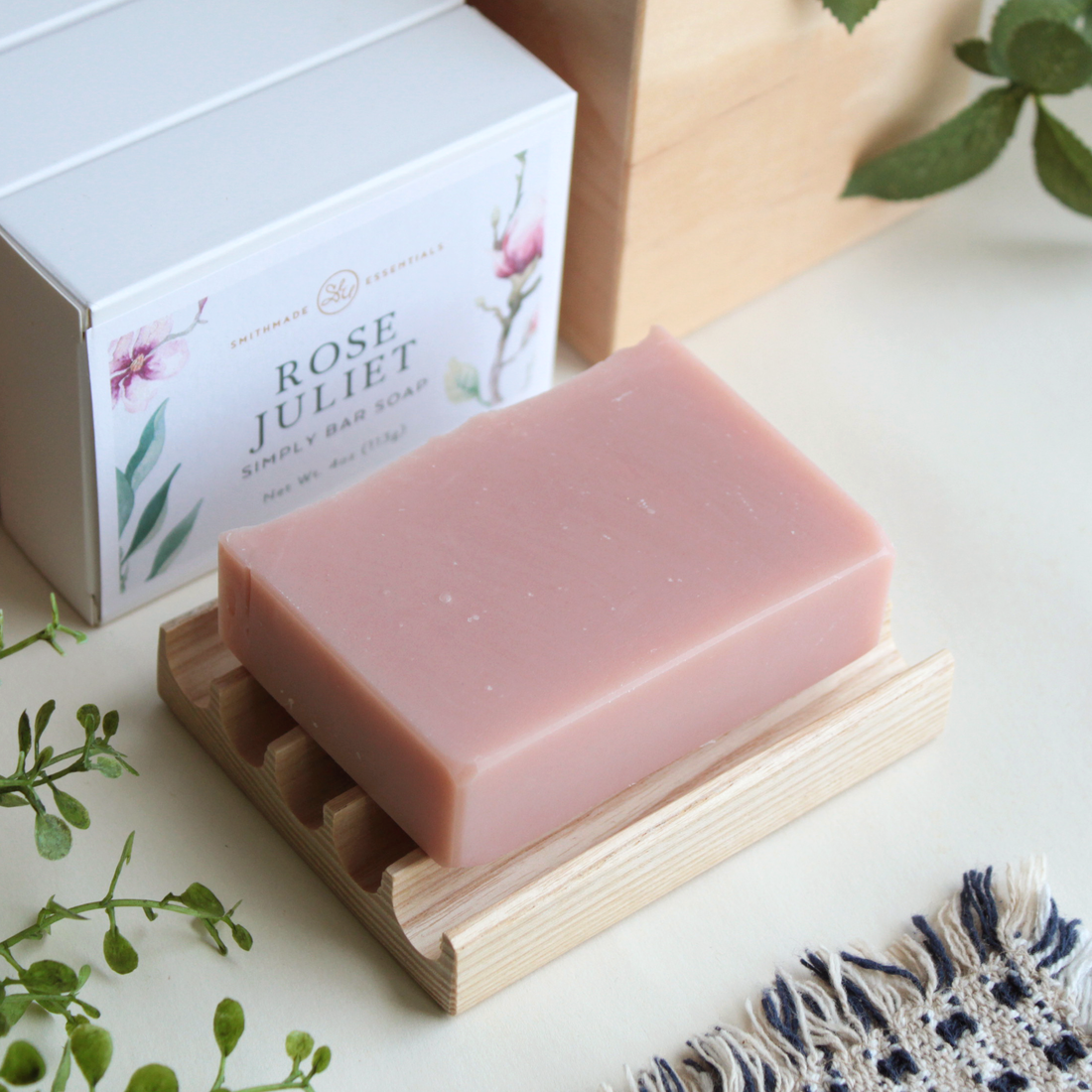 The fresh and floral scent of a freshly picked rose.
To extend the life of your handmade soap, keep it in a dry, ventilated area when it's not in use. This soap is for external use only. Discontinue use if any irritation occurs.
Each bar is formulated with a botanical blend of oils and infused with shea butter to create soap that gently cleanses with a creamy lather.
Ingredients: Olive Oil, Coconut Oil, Distilled Water, Shea Butter, Sodium Hydroxide, Castor Seed Oil, Fragrance, Sodium Lactate, Mica
Learn more about each ingredient.
Net Wt. 4oz (113g)
Simply Bar Soap
An every day bar.
This collection of soap has been designed with easy practicality in mind. These bars are made with a blend of botanical oils and shea butter to nourish your skin. A light array of fragrance is infused in these minimalist bars making them an easy addition to your daily routine.
Our bars are always cruelty-free, palm-free, and sustainably handmade with safe non-tox ingredients.