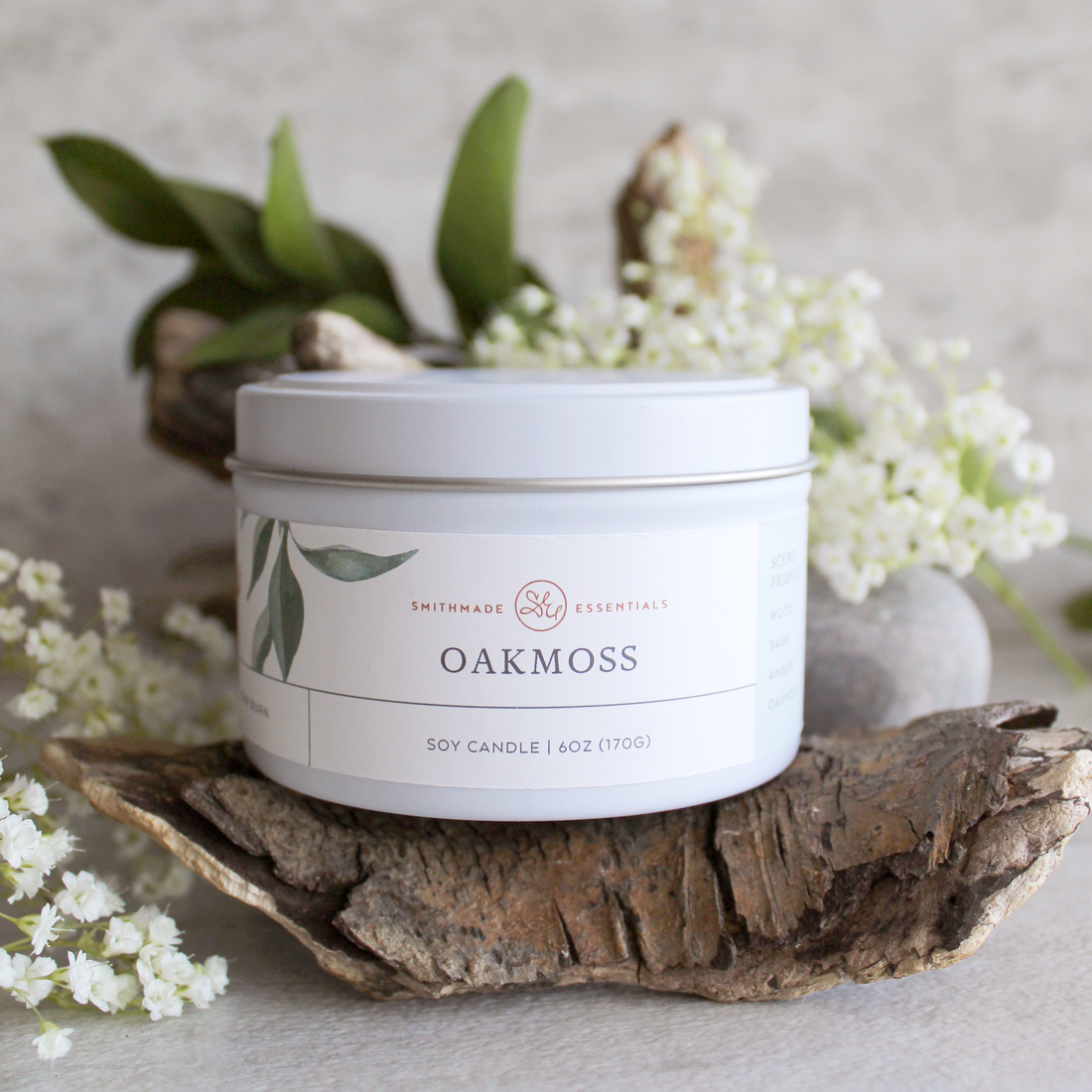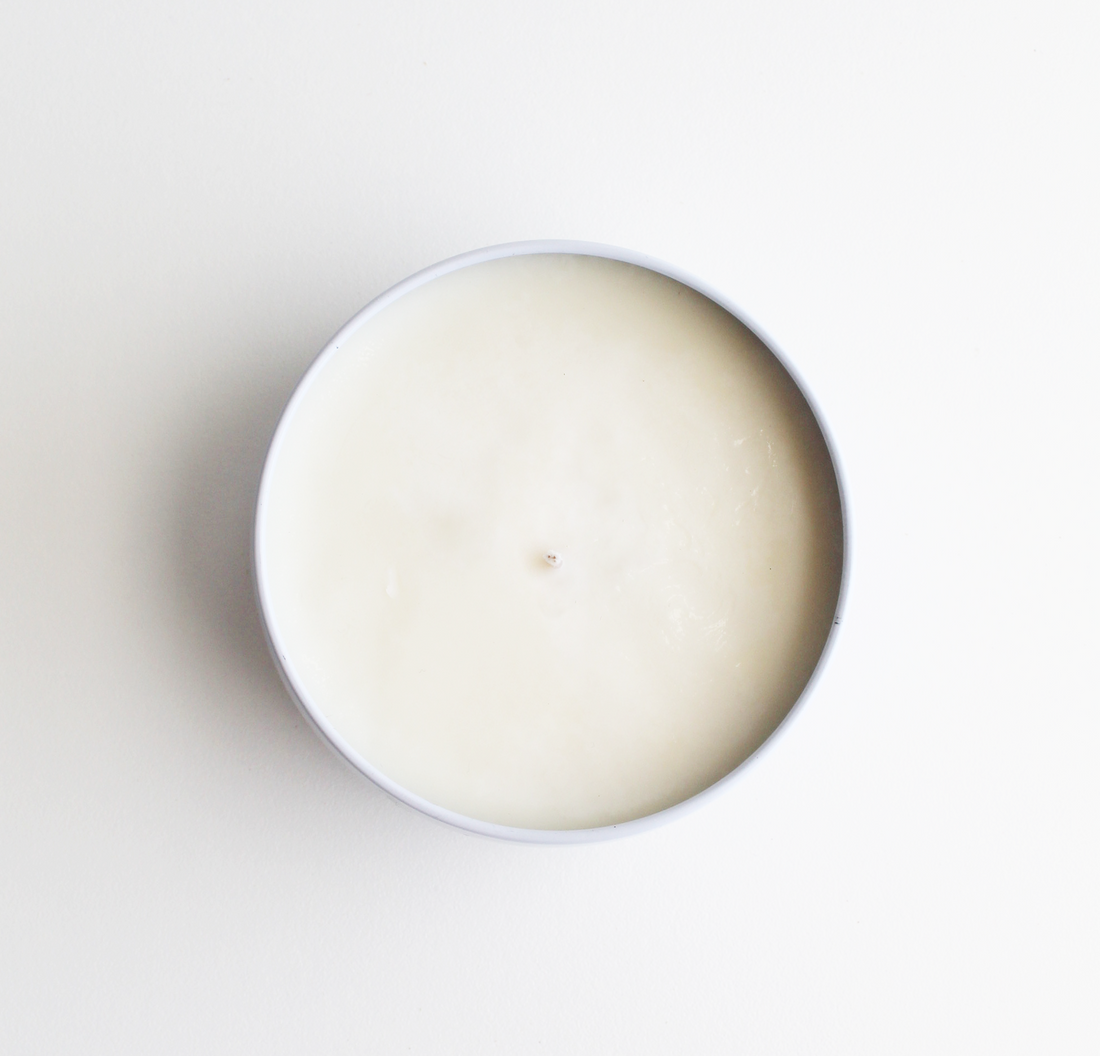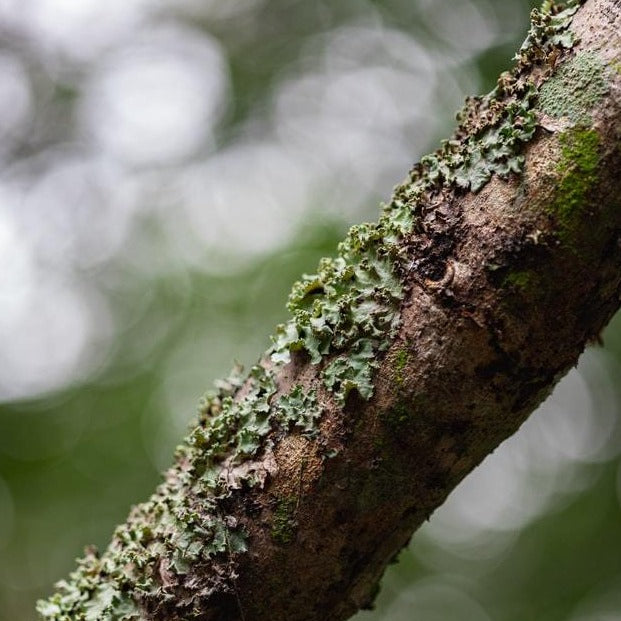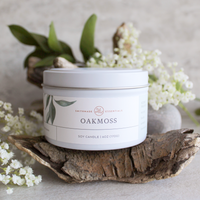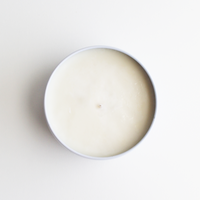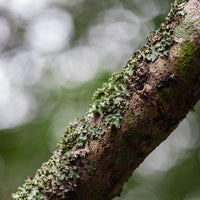 Deep in a forest where the earth is moist and shadowed by the branches above, oakmoss clings to the bark of a tree.
These Oakmoss soy candles are a woodland blend of sage, citrus, lavender, oakmoss, amber, and tonka bean.
- 35hr Burn Time - 6 oz. (170g) hand-poured soy candle
- Perfect for small to mid-sized rooms.
Made with: US-grown all-natural soy wax, phthalate-free non-tox fragrance, cotton wicks, reusable gold tin
Always trim wicks to 1/4 inch before lighting (we suggest using a wick trimmer). The first time you light your candle, let it burn for 3-4 hours to allow the melted wax to reach the edge of the container to prevent your candle from tunneling.

Read more about candle care and saftey.
Clean burning & Non-Tox
Soy Candles
Our candles are made with natural soy wax produced from US-grown soybeans. Our premium fragrance blends are free of toxins including parabens, sulfates, phthalates, and carcinogens. Each candle is vigorously tested to perform safely and provide a clean burn from top to bottom. All of our products are always cruelty-free and made with sustainably sourced materials.